Bosch Series 2 – Black Built-In Electric Oven with Multifunction Fan – 60cm
Elevate your kitchen aesthetics with the Bosch Series 2 Black Built-In Electric Oven. Its stunning black finish and the sleek 60cm design will effortlessly blend with your kitchen decor. The oven isn't just a cooking appliance; it's a statement piece that adds a touch of elegance to your home.
Product Description
Invest in a kitchen appliance that not only enhances your cooking experience but also saves energy. The Bosch Series 2 Electric Oven is designed with eco-conscious users in mind. Enjoy guilt-free cooking with its energy-efficient features, making it the ideal choice for modern homes.
Visit our Facebook page for promotions and latest product announcements: https://www.facebook.com/gasequipzim/
Get more Bosch products on: https://tcgas.co.zw/product-category/bosch-appliances/  
Bosch Black Built-In Oven with Multifunction Fan - 60cm
Evenly baked results - on up to three levels.
This function distributes heat quickly and evenly throughout the oven, making it possible to cook on up to three levels simultaneously. Sweet and savoury dishes can be cooked at the same time without mixing flavours.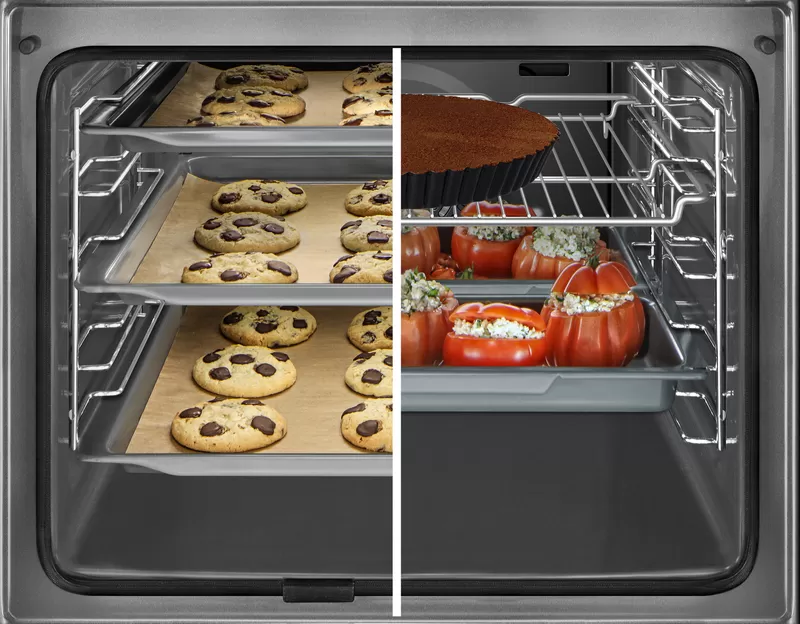 SPECIFICATION:
Where Can the Appliance Be Installed: Base Cabinet, High Cupboard Installation
User Interface: Knob Control
Heating & Combination Modes: 5
Cooking Method: Conventional Heat, Defrost, Full-Width Variable Grill, Hot Air, Hot Air Grilling
Range of Temperature (°C): 50-270 °C
Usable Volume (of Cavity): 66L
Energy Efficiency Rating: A
Included Accessories: 1 X Enamel Baking Tray, 1 X Combination Grid, 1 X Universal Pan
SIZE AND WEIGHT
Dimensions: 595 X 594 X 548 mm
Minimum Height for Installation: 575 mm
Maximum Height for Installation: 597 mm
Minimum Width for Installation: 560 mm
Maximum Width for Installation: 568 mm
Depth for Installation: 550 mm
Net Weight: 30.8 Kg
Customers Who Viewed This Item Also Viewed